Emma Tate is a British voice actress known for many roles, including being the voice of Perfect Peter in Horrid Henry, the title character Harry in Harry and His Bucket Full of Dinosaurs and Mowgli in The Jungle Book. She played Lani in the new 2015 series of Tayo the Little Bus & Friends (UK dub only).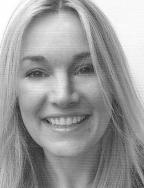 Ad blocker interference detected!
Wikia is a free-to-use site that makes money from advertising. We have a modified experience for viewers using ad blockers

Wikia is not accessible if you've made further modifications. Remove the custom ad blocker rule(s) and the page will load as expected.