Arriva is a new character who will be introduced in the upcoming fanon story "The Day Tayo Met Arriva". She is an electric Arriva passenger train painted teal. blue and white and has Lani's face. She will play the role of Met's little sister.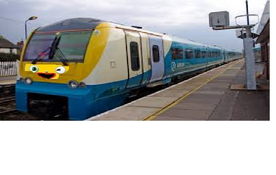 Her name was originally going to be Susan.
Ad blocker interference detected!
Wikia is a free-to-use site that makes money from advertising. We have a modified experience for viewers using ad blockers

Wikia is not accessible if you've made further modifications. Remove the custom ad blocker rule(s) and the page will load as expected.